---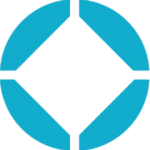 ICN DENTAL™
The most powerful cybersecurity product on the market.
---
Ready to insulate your data against cybercrime and malware?
With its awarded patents and seven layers of technological protections, ICN DENTAL keeps your patients' personal and sensitive data safe while also insulating your practice from liability.
In fact, due to the patented technology, ICN is underwritten and insured by Lloyd's of London, the largest reinsurance marketplace in the world. Our patented technology was designed and built using a strict, risk-evaluated methodology which employs the internet as a means to transport data in a unique and profound way.
ICN DENTAL secures sensitive patient data within your Practice Management Solution. It's the only cyber-security platform that offers secure and insured solutions that proactively protect your sensitive data. As a customer, you will receive a certificate of insurance to provide you, your patients, and your practice with total peace of mind.
"ICN DENTAL™ gives me peace of mind that my patients' data is safe from cyberattacks, insulating me from liability and giving me more time to focus on being the best dentist possible."

Mountain View Dental Care
West Jordan, UT